What others say about partnering with us.
Success is defined by a customer's experience. Listen to what professionals like you have shared about working with Forward…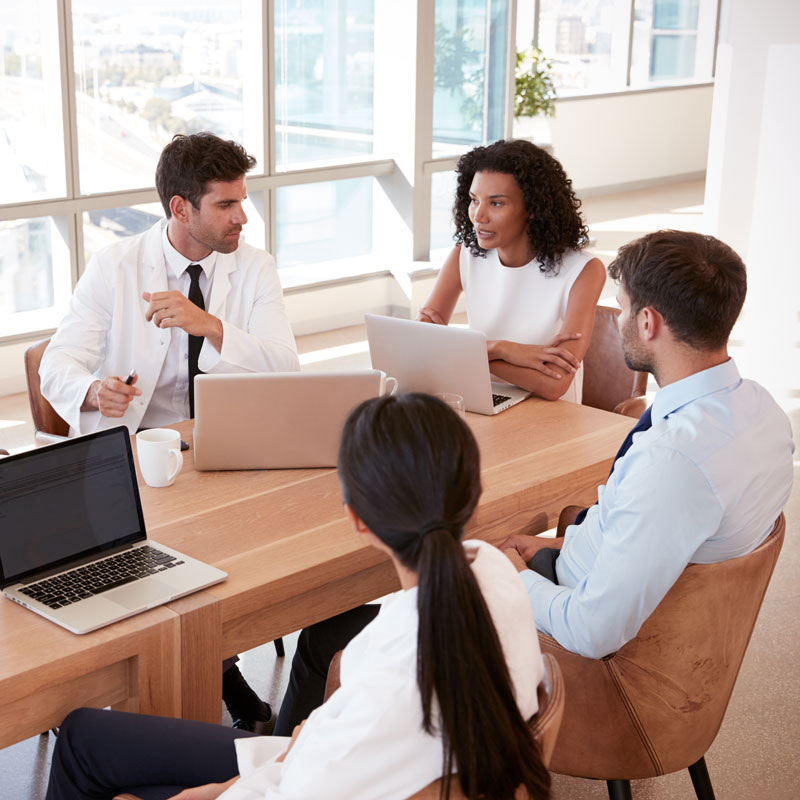 Leading a healthcare organization has never been more challenging. As a healthcare CEO, I believe an engaged and high functioning Board is essential to achieving our mission and vision. Laura Orr transformed the governance practices and processes at Children's Wisconsin, including cultivation, succession planning, strategic meeting design and overall Board engagement. I've had the pleasure of working with Laura for many years and I can't imagine a better partner to help assess and develop governance best practices. She truly understands and values each stakeholder — the CEO and executive leadership team, Board leadership and each individual Trustee.
I have had the enormous pleasure of working closely with Laura for over a decade in my various roles within the Boards and Committees of Children's Wisconsin, including most recently as Board Chair. Laura has made me more effective every year and helped me use my limited time to have the greatest possible impact on Children's Wisconsin and our kids. She has a rare combination of strategic vision, tenacity on the details and process, limitless positive energy, ability to pivot as necessary to deal with constant change, and high emotional intelligence. All that plus a sharp wit and a joy to work with! I cannot think of a healthcare management team or Board that would not benefit greatly from her engagement.
I've had the pleasure of working with Laura, who is a member of the Betty Brinn Children's Museum Board, where she serves as Vice President of the Governance Committee. She brings energy, passion and wisdom to that role. Laura's governance skills are amazing but she also contributes in so many other, broader ways. Always keeping in mind the mission of the Museum, Laura has a way of getting us to focus on what matters most and for any non-profit board that is a blessing to have.
Laura blends a strategic and pragmatic approach in working with Boards. She has a particularly keen understanding of the needs and roles of both the Board and management team. This allows her to effectively identify improvement opportunities and partnerships, and to create solutions to enhance all aspects of governance.
Laura led a strategic visioning session with my leadership team and Board. I was extremely pleased with Laura's professionalism and her ability to expertly handle a couple of moments that could have derailed the discussion. The session was a complete success, and Laura's work was a major reason for this.
Laura led our strategic planning process. I have received countless comments and feedback that this was the most productive and impactful strategic planning session that our board and other members had ever been a part of (and that's coming from a group of executive women who have sat through more than a few of these strategic sessions!).
A respected colleague referred me to Laura for Executive Coaching. We connected right away. Laura's questions and feedback are relevant and insightful. The tools she recommended made it easy to act and drove me to a deeper understanding of myself in real time and place. I am a better leader and person because of her!
Forward offers a complimentary discussion to learn more about your consulting and coaching needs. There's no commitment, just an opportunity to explore opportunities to move your organization and your leadership FORWARD.